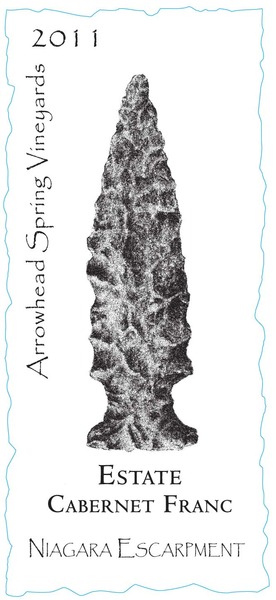 Cabernet Franc
2014 Cabernet Franc
Arrowhead Spring Vineyards
NY - Niagara Escarpment
Alcohol Level: 13.00%
Size: 750ml
Total Cases: 80

$27.95
View other wines from this winery.
Shipping To
Special Process Shipping (12 Bottle Minimum Order)
Garnet black color. Bright, interesting, complex aromas and flavors of pressed flowers, carrot cake, exotic spices, and tomato chutney with a satiny, vibrant, fruity medium-to-full body and a smooth, complex, medium-long boysenberry relish, marinated olives, and spiced nuts finish with moderate oak. A vibrant, pure and complex cabernet franc with great varietal character.