Arena Blanca Winery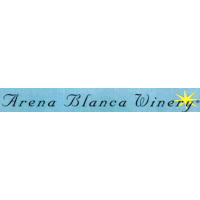 7320 Highway 54 70
Alamogordo, NM 88310
1-800-368-3081
http://pistachiotreeranch.com
Shipping To
Special Process Shipping (12 Bottle Minimum Order)
More Information | Show
Owned by the McGinn family, a Southern New Mexico winery nestled in the Tularosa basin, surrounded by mountains and a view of Arena Blanca, the White Sands. The McGinn's vineyard contains 6,500 grape vines consisting of Chardonnay, Cabernet Sauvignon, Merlot, Zinfandel and Gewurztraminer. Local grown fruits including cherries, pomegranates, apricots and apples are used in making the McGinn's terrific fruit wines. The McGinn's also produce pistachios and their signature wine is their Pistachio Delight Wine.
Winery Discount
10%

on half a case or more.

15%

on a case or more.
Delivery Discount
Shipping Included
on a case or more.
Promotions not available in South Dakota.