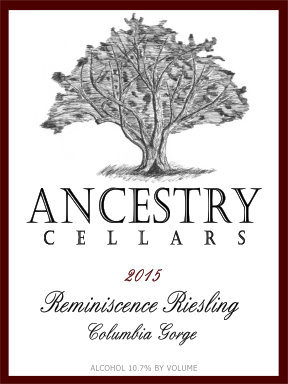 Reminiscence Riesling
2015 Riesling

WA - Columbia Gorge
Alcohol Level: 10.70%
Size: 750ml
Total Cases:

$20.00
View other wines from this winery.
Shipping To
Special Process Shipping (12 Bottle Minimum Order)
A lively and well balanced Riesling with just the right combination of bright acidity and sweetness to please a broad range of palate's. Notes of lime zest, stone fruit, an underlying minerality and a slight petrol quality similar to German style Rieslings are present in this latest release of our award winning wine.

This Riesling is sure to please many wine lovers and convert those non-believers. A great pairing for salads, pork, and spicy Thai. Winter or summer, this wine is sure to please.

Our Riesling is sourced exclusively from Underwood Mountain Vineyard and was 100% stainless steel tank fermented.