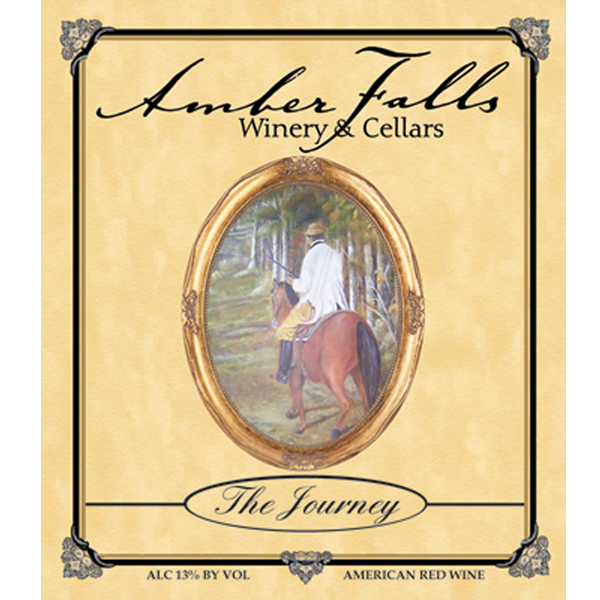 The Journey
2011 Red Blend
Amber Falls Winery and Cellars
TN - Other
Alcohol Level: 13.50%
Size: 750ml
Total Cases:

$21.00
View other wines from this winery.
Shipping To
Special Process Shipping (12 Bottle Minimum Order)
Dry red wine featuring 2011 grapes in a blend of 50% merlot, 35% syrah and 15% cabernet sauvignon/cabernet franc. This nicely balanced wine has hints of cinnamon up front with dark berry notes and a lingering finish which pairs well with most red meat dishes.
Released in November of 2010, it is a continuing tribute to explorer Meriwether Lewis (Lewis & Clark) who is buried within a few miles of our winery. The label features original artwork by local artist Susie Cullinan and depicts Lewis riding the final mile on the Natchez Trace Trail, to Grinders Stand where he ultimately met his demise.