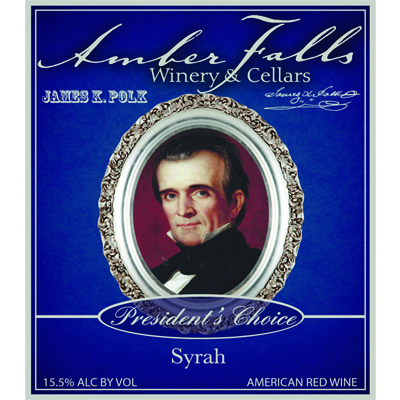 President's Choice Syrah
2012 Syrah / Shiraz
Amber Falls Winery and Vineyards
TN - Other
Alcohol Level: 15.50%
Size: 750ml
Total Cases:

$24.65
View other wines from this winery.
Shipping To
Special Process Shipping (12 Bottle Minimum Order)
This Syrah would truly be the choice of any president. This dry red, full-bodied, well-balanced wine, produces hints of spice and red fruit aromas. The silky, well-integrated tannins give it great aging potential. This delicious, robust wine is sure to quickly become a wine connoisseur favorite!