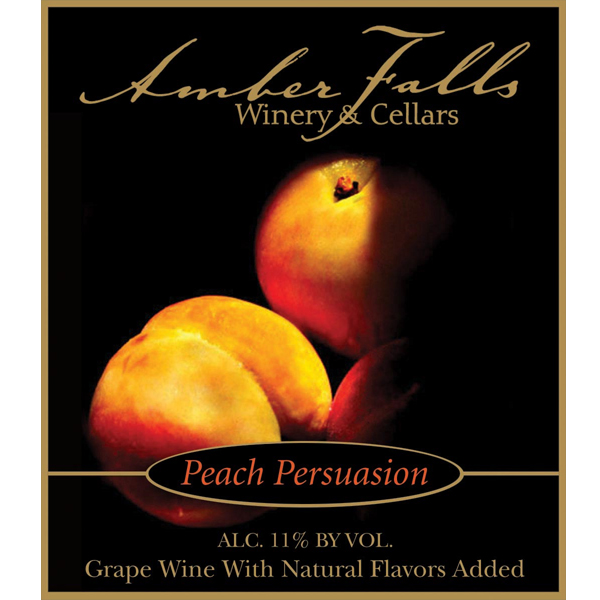 Peach Persuasion
Peach
Amber Falls Winery and Cellard
TN - Other
Alcohol Level: 11.00%
Size: 750ml
Total Cases:

$15.53
View other wines from this winery.
Shipping To
Special Process Shipping (12 Bottle Minimum Order)
You'll think you're eating a peach plucked right off the tree! This sweet wine is very aromatic and unmistakably peach. This is the absolutely perfect finish for a great meal. If you like sweet, and like peach, you'll love this wine!