Alaskan Wilderness Wines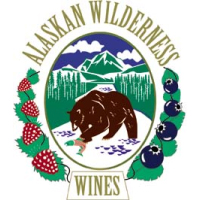 498 Shearwater Way
Kodiak, AK 99615
907-539-6684
http://www.alaskawildwine.com/
Available In
Special Process Shipping (6 Bottle Minimum Order)
More Information | Show
**Please note that we will not be shipping orders between July 3 and July 7.**
Alaskan Wilderness Wines was established in 1999 by Steve & Lisa Thomsen on Kodiak Island, Alaska. We have won over 20 medals in international wine competitions during the past 14 years. Our award winning wines are locally produced in small batches from hand-picked Alaskan berries and wildflowers. We do not use mixes or concentrates, so your taste buds will enjoy the true flavor of wild Alaskan berries, fruits and flowers! Find out why we were voted "Best Wine in Alaska" four times by sampling one of our fine wines today!
*Note: Orders only go out Monday through Friday so if your order is received on Friday through Sunday, it will be shipped the following Monday.