Shipping To
Or Order Online for Pick Up!
2017 Barrel Select Chardonnay
VA - Other
$25.00 / 750 mL
View Details
Hide Details
Recently awarded a gold medal at the 2019 American Wine Society Commercial Competition with a score of 93/100. Crafted in the sur-lie style and aged in Allier French Oak for 6 months, this barrel select wine is soft and creamy on the palate with true chardonnay characters. Weighty notes of citron, candy apple and vanilla followed by a lingering oak finish make this an excellent choice with Scrimp Scampi, Salmon and blackened Tuna or Grouper.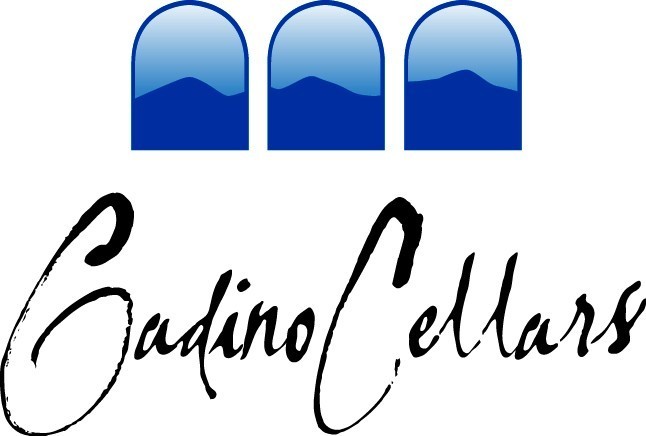 2015 Delfino Rosso
VA - Other
$45.00 / 750 mL
View Details
Hide Details

GOLD MEDAL 2019 Virginia Governors Cup winner
A sublime and well structured blend of Cab Sauvignon (36%), Cab Franc (29%), Merlot (28%) and Petit Verdot (7%). Complex aromas of forest floor and wild blackberry. The rich structured tannins will continue to soften further revealing a full palate layered with blackberry, raspberry, hints of cocoa and a lingering vanilla oak finish.
2017 Cabernet Franc - Antiche Viti Riserva
VA - Other
$31.00 / 750 mL
View Details
Hide Details
Aged for 18 months in a combination of American and French oak, this vintage of our "old vines" reserve Cab Franc greets you with distinct aromas of forest floor and baking spices, and an undertone of black cherry and vanilla. Smooth and silky, this medium-plus Franc has flavors of red current and blackberry with a touch of white pepper that will accentuate as this wine ages. A well-structured wine that will get better and better over the next 7-8 years. Enjoy with grilled or roasted pork dishes, veal and duck.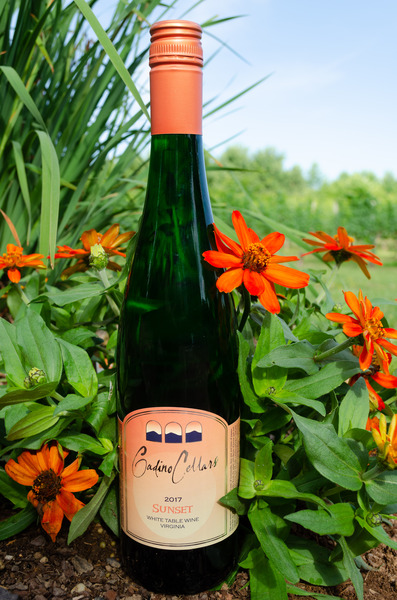 2017 Sunset
VA - Other
$23.00 / 750 mL
View Details
Hide Details
A surprisingly elegant semi-sweet wine (2.5% Residual Sugar) designed to be enjoyed by all generations.
Clean with ample fruit and a silky mouthfeel. Aromas of honeysuckle greet the nose, followed by flavors of honeydew, pear and a hint of spice. Balanced acidity make this a wine that can also be enjoyed with Thai and Asian dishes....think sweet with spicy!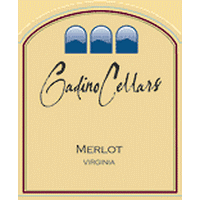 2016 Merlot
VA - Other
$27.00 / 750 mL
View Details
Hide Details
This elegant wine offers fruit and spiciness in the nose along with a tantalizing palate of cherry, mocha, tobacco and a hint of clove.

Enjoy this wine with a nice filet mignon or venison steaks with a mushroom wine sauce.
2018 Moonrise
VA - Other
$21.00 / 750 mL
View Details
Hide Details
Lively blend of Cabernet Franc and Cabernet Sauvignon offering delightful aromas of strawberry and whiffs of jasmine followed by soft raspberry on your palate. A wonderful pairing with charcuterie board and burgers on the grill. A nice fun wine anytime!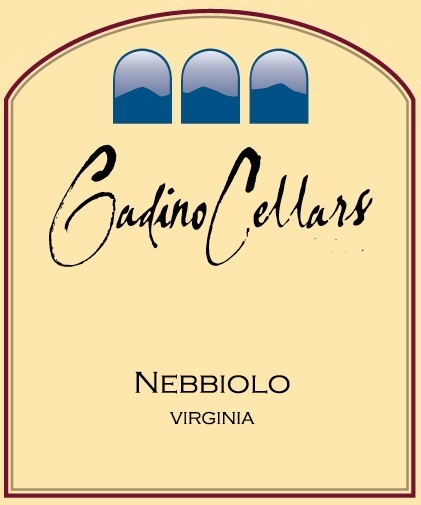 2013 Nebbiolo
VA - Other
$48.00 / 750 mL
View Details
Hide Details
A rich aroma of plums with a delicate floral note and a palate full of tart cherry and white pepper, with hints of cocoa and licorice lead to a lengthy finish from the significant tannins.
GOLD MEDAL winner 2019 Virginia Governors Cup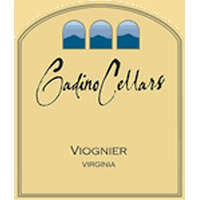 2017 Viognier
VA - Other
$27.00 / 750 mL
View Details
Hide Details
A complex wine with flavors of peach and stone fruit and notes of anise on the finish from oak aging
2017 Luminoso
VA - Other
$22.00 / 750 mL
View Details
Hide Details
This delightful seasonal semi-dry wine has beautiful and zingy tropical aromas that set up mouth filling flavors of pineapple, almond, and nuances of lemon zest with a bold crisp finish.
Excellent with Southwestern cuisine, strong hard cheeses, foie gras or lightly spiced dishes like prawns with lemon grass and ginger.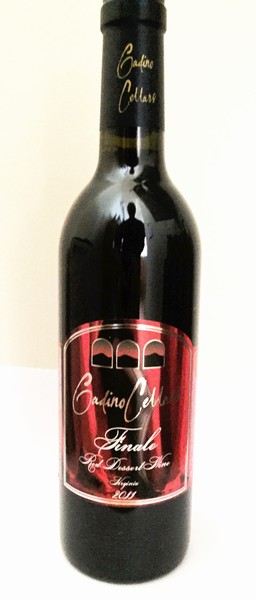 2013 Finale
VA - Other
$33.00 / 750 mL
View Details
Hide Details
This is a port style wine with 17.5% alcohol by volume and 10% residual sugar and as such is designated a "Red Dessert Wine" by the Federal Government. This is 77% Chambourcin and 23% Cabernet Sauvignon and was aged for 30 months in French oak. This wine is characterized by lush flavors of berries, chocolate, and hints of licorice and mocha followed by a long silky smooth finish.

Finale is a wonderful accompaniment to sharp, nutty cheeses, cheesecake, macadamia coconut cookies or dark chocolate desserts.