Pono Shirt
$35.00 / Each
View Details
Hide Details
Share Pono with these comfortable shirts. Sizes 2xl, Lg, Med, S/P in long or short sleeves.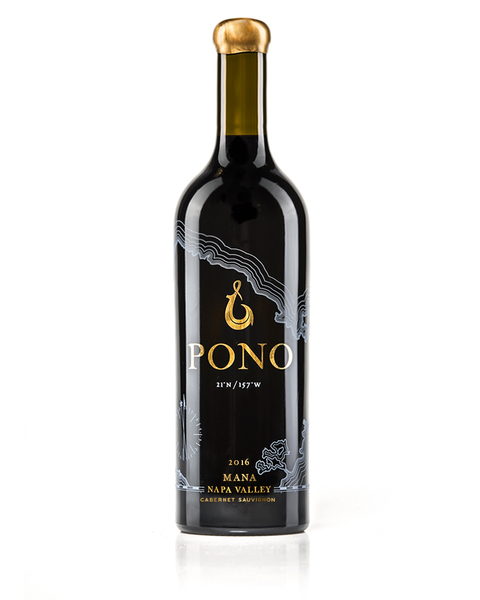 2016 Mana Cabernet Sauvignon
CA - Napa Valley - Rutherford
$110.00 / 750 mL Bottle
View Details
Hide Details
Powerfully made, bold Napa Valley Cabernet. Led by formidable tannins, this Rutherford Cabernet is full of juicy flavors of black currant and blackberry with smashed peppercorn and hints of Cuban cigar. On the palate the wine is rich and finishes with a strong, yet smooth tannin structure that pleads for seared Wagyu beef or filet mignon.

Mana in Hawaiian means powerful.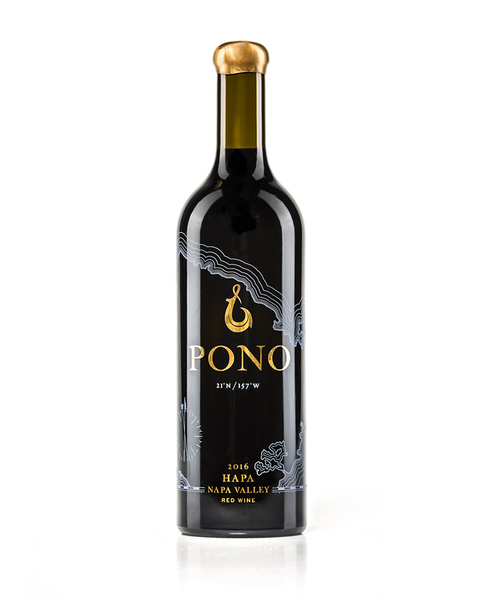 2016 Hapa Red Blend
CA - Napa Valley - Napa Valley
$80.00 / 750 mL Bottle
View Details
Hide Details
This deeply colored Cabernet Sauvignon based blend perfumes aromas of crushed black pepper, stewed black cherries and hints of vanilla from the 75% new French oak used for aging. On the palate the wine is approachable and juicy, yet masculine in structure. After a short decant the wine's aromas become enticing and beg to be paired with roasted lamb or a hearty stew. The grapes are sourced from two of Napa Valley's top grape growing appellations: Diamond Mountain and Spring Mountain. The use of mountain grown grapes gives this blend of Cabernet Sauvignon, Cabernet Franc and Merlot tremendous ability to age.

Hapa in Hawaiin means mixed or blend.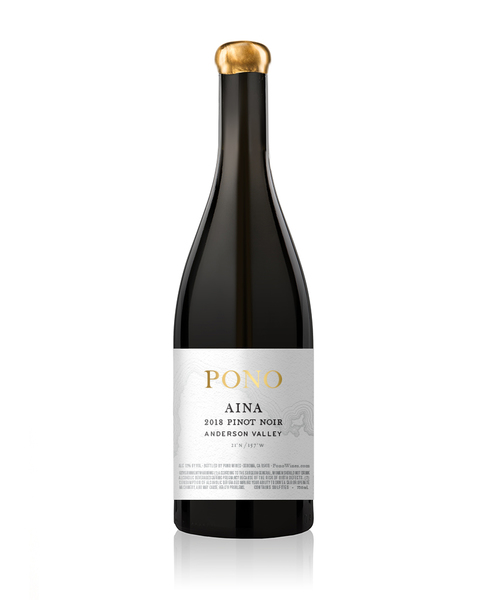 2018 Aina Pinot Noir
CA - Mendocino County - Anderson Valley
$65.00 / 750 mL Bottle
View Details
Hide Details
Burnt sienna color. Attractive aromas and flavors of chestnut honeycomb, walnut nougat, cherries in mocha mousse, and carob and strawberry jam with a silky, crisp, fruity medium body and a seamless, elegant, long finish that exhibits suggestions of honey roasted cherries, damson plum, spiced blood orange, and herbal tea with soft, chewy tannins and light oak flavor. A bright and appetizing Pinot Noir that will elevate a meal.

Aina in Hawaiin means - from the land.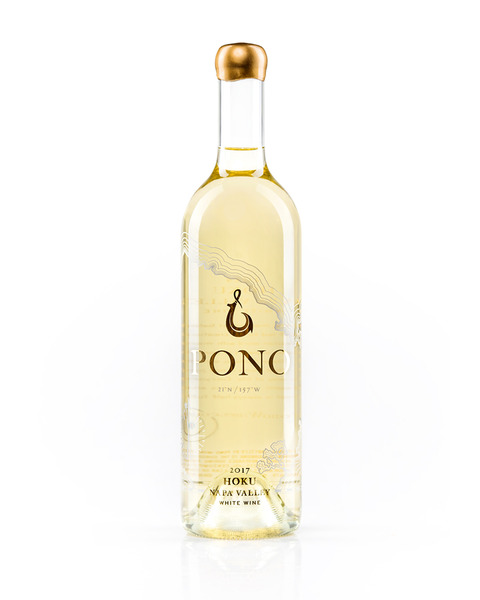 2017 Hoku
CA - Napa Valley - Napa Valley
$50.00 / 750 mL Bottle
View Details
Hide Details
Tropical notes of fresh lime peel and pomelo meld well with the floral essence of lily, honey suckle, and lychee. The Pallet is flush with pear and toasted coconut. The mouth feel is lush and full while the acidity is balanced and lingering.

Hoku in Hawaiian means star or bright.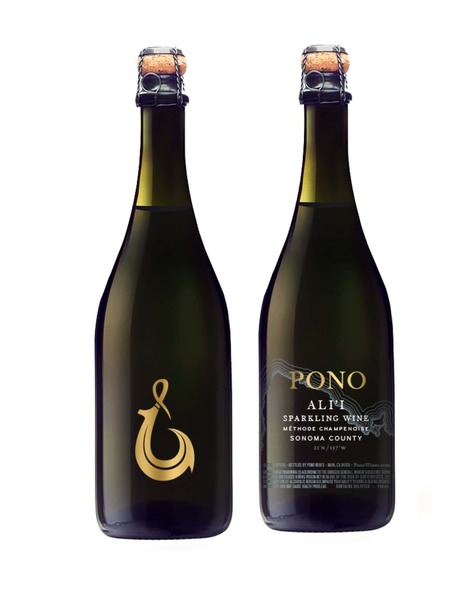 2019 Ali'i Sparkling
CA - Sonoma County - Sonoma Valley
$55.00 / 750 mL Bottle
View Details
Hide Details
Russian River Blanc de Noir with aromas of bright strawberries, wild raspberries and cantaloupe. Lively bubbles excite the palate with well balanced lemon notes that draw you in for more.

Ali'i In Hawaiian means -royalty, for the King (or Queen).
Engraved Hand Made Wooden Box 3-Pack
$35.00 / Each
View Details
Hide Details
Make your gift extra ono with this beautiful hand made wooden box engraved with the Pono Makua "Hook" a symbol of good fortune. Your wine selections will be hand signed and include a personal message of aloha from Proprietor Dave Sedeno. *Additional packaging cost may apply.
Or Order Online for Pick Up!