Shipping To
On-Site Pick up Also Available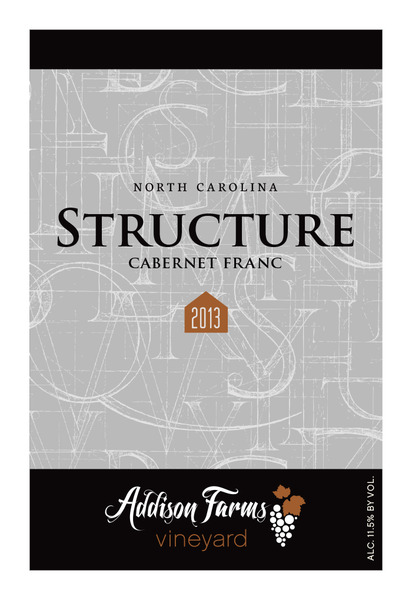 2019 Structure
NC - Other
$29.00 / 750 mL Bottle
View Details
Hide Details
Cabernet Franc. Wonderful nose with notes of black cherry and roasted pepper, this wine is going to pair beautifully with dishes that feature tomato sauce or grilled red meat.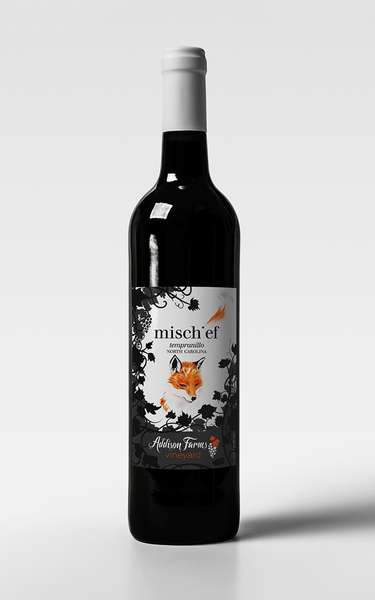 2017 Mischief
NC - Other
$24.00 / 750 mL Bottle
View Details
Hide Details
Mischief is our Tempranillo. Our family loves a great practical joke. Teasing and practical jokes are ways we show how much we care, and sometimes, do we care! This expression of Tempranillo is light-bodied with cherry and leather notes on the nose. Mischief will pair nicely with traditional Spanish foods, a spicy shrimp dish, and would be nice light red to serve with grilled fish.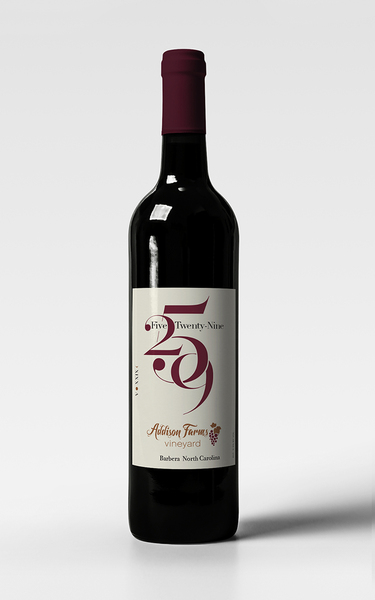 2018 Five Twenty-Nine
NC - Other
$26.00 / 750 mL Bottle
View Details
Hide Details
Five Twenty-Nine is a Barbera. Known as 'wine of the people,' Barbera has been grown in the Piemonte of Italy for centuries. It is known for its great acid and light tannins. Our 2018 Five Twenty-Nine has notes of toast, olive oil, and mint on the nose, a medium body, and a wonderful acidity, with tastes of tart cherry and black pepper making it a very food-friendly wine.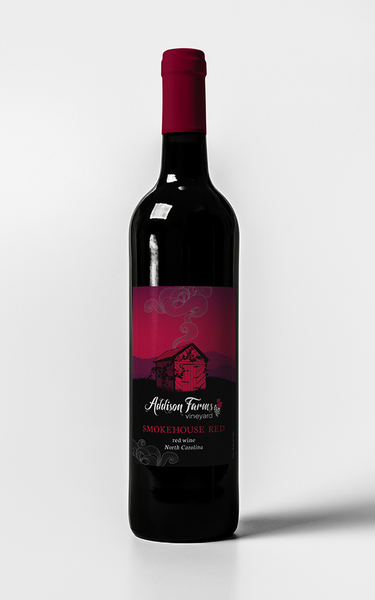 Smokehouse Red
NC - Other
$24.00 / 750 mL Bottle
View Details
Hide Details
Smokehouse Red is a blend of 67% Sangiovese and 33% Chambourcin. There is a smoky note on the nose, and this wine pairs wonderfully with ribs or brisket prepared on the smoker. It is also really nice with a little bit of spice like sausage and rabbit cassoulet.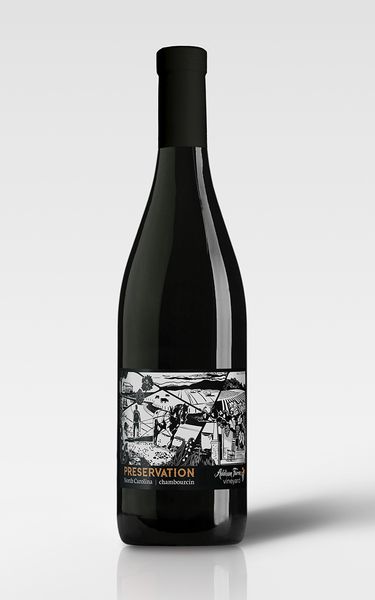 2018 Preservation
NC - Other
$24.00 / 750 mL Bottle
View Details
Hide Details
With our Preservation, we honor Addison's wife, Ines. She was a dependable, sensible woman who believed that hard work, dedication, and clear goals would produce great results. Like Ines, Chambourcin is known for hardiness and vigor. Bold notes of red cherry and black pepper on the nose, Preservation is a wonderfully food-friendly wine.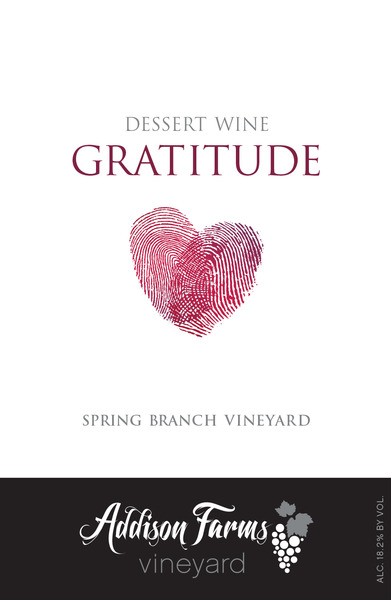 Gratitude
NC - Other
$24.00 / 375 mL Bottle
View Details
Hide Details
Gratitude is 100% Chambourcin. Gratitude has about 6% residual sugar; it is a dessert wine. We think this wine makes a fantastic dessert all on its own with notes of mocha and raspberries, but it pairs beautifully with those foods traditionally paired with Port, like dark chocolate or blue-veined cheeses [Stilton, Gorgonzola]. Chambourcin has a really nice acidity that lends balance to counter the sugar and higher alcohol of the dessert-style wine.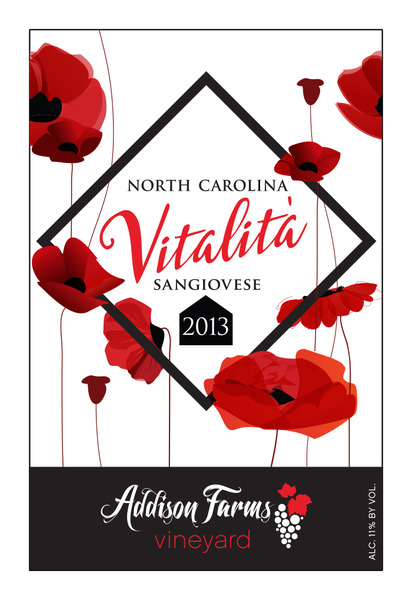 2017 Vitalità
NC - Other
$24.00 / 750 mL Bottle
View Details
Hide Details
Vitalità, Italian for vitality, is named for the winemaker's mother, Maleada. Vitalità embodies Maleada's warmth, zest for life, and her commitment to her family.
The wine is a food-friendly Sangiovese, perfectly suited for the foods you think of when you think of Sangiovese: charcuterie and cheese platters; spaghetti bolognese; grilled Italian sausage.
Vitalità would be right at home with Sunday lunch at Nonna's house.
Note cards
$12.00 / Each
View Details
Hide Details
Eight-pack of note cards, with front cover printed with a reproduction of an Addison Farms Vineyard label. Each pack contains four different cards, two of each style.