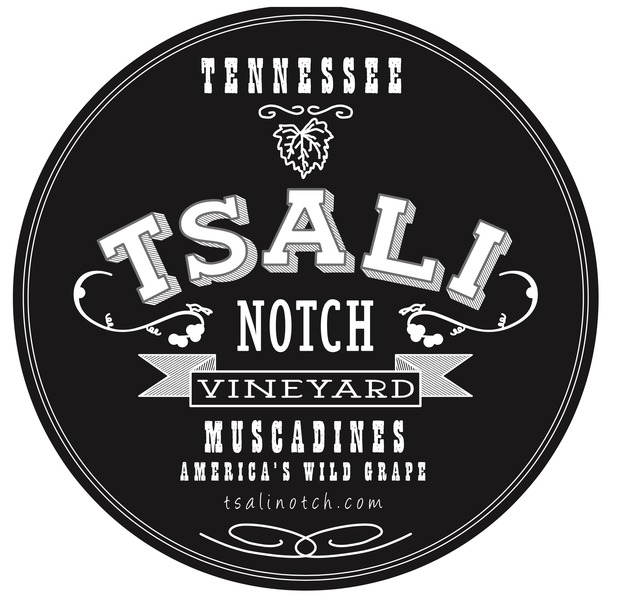 Truly Tennessee

We have deep roots in this corner of our beloved state. Tsali Notch products highlight the true character of the native muscadine: bright, easygoing, not too sweet. Come by for spectacular views and unique flavors, served with hometown hospitality.

Deeply Rooted

Like most stories, this one begins with roots. It starts with the land and the people who love it.

Cary Cox, Tsali Notch's owner, was born and raised in East Tennessee. His father was a soil scientist who also ran a feed and seed store. Cary grew up on a farm, working at the family store, learning how to help things grow from the the land right beneath his feet. How to take care of things, so they last and flourish.

So when the vineyard Tsali Notch sits on—once a dairy farm just a few miles away from Cary's family home—came up for sale, Cary saw his opportunity to return to his roots. After the property was purchased in 2009, Cary added more vines and varieties of muscadine grapes, a fruit native to the southeastern US.

What Cary saw in Tsali Notch was not only a vineyard-in-the-making. He saw a community-in-the-making. One of his first orders of business was bringing on J.D. Dalton, a McMinn County-native who oversees the Tasting Room and day-to-day vineyard management. Along with J.D.'s dad, the Daltons can tell you everything there is to know about our muscadines, from planting to cultivation to harvest. They go out of their way to tend not only to the grapes, but to make each visitor feel at home (sometimes with a giant bear hug!).

For more than a decade, Tsali Notch has offered genuine hospitality and delicious native wines. Our vineyard celebrates Eastern Tennessee and the grapes we grow here. But most of all, it celebrates the people who love this place as much as we do.

Tsali pronounced "saw'-lee," the vineyard's name honors a noted Cherokee leader in the 1800s.