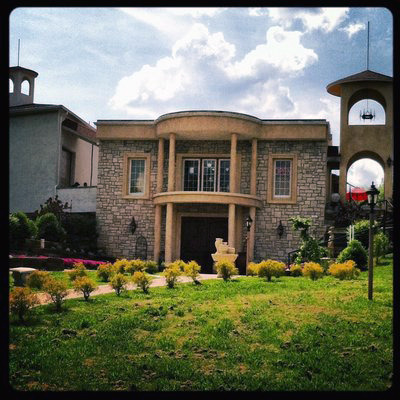 Special Summer Ordering Instructions: When ordering wine during the summer months or warm climates, please order expedited shipping. Paris Winery is not responsible for wine orders once they leave the winery.

Paris Winery
A taste of Italy with TN hospitality
From humble beginnings to the realization of their dream, owners Ruggero and Lisa Ciarrocchi opened Paris Winery in April 2008. They originally discovered the rolling hillsides that would soon become acres of grapevines while fleeing from the hurricanes in Florida. The farmland that the Winery and vineyards now occupy was originally a cornfield with not even as much as a dirt road. They decided to plant a few
acres of grapevines to make some personal wine. In 2005 the vineyard started with 5500 vines and today there are over 9000 vines comprised of 23 types of grape varietals.
The range of Wines that Paris Winery offers now consists of 31+ varieties, including sweet and fruity, to Oaky and dry, with everything in between. Taking home Gold Medals 2 years in a row, including the award for Best use of TN fruit, Paris Blackberry Wine is almost as popular as their best selling Tower Red Wine. While continuing to add new wines to their line up, they are looking forward to the upcoming release of their Green Apple Wine.
More information is available at www.pariswinery.com, and make sure to follow them on Facebook!

Hours of operation:Tuesday-Thursday 12pm-6pm
Friday & Saturday 12pm-8pm
Sunday 12pm-6pm
Open Year Round, closed Easter Day, Thanksgiving Day, Christmas Day & New Years Day.