Northfield Vineyards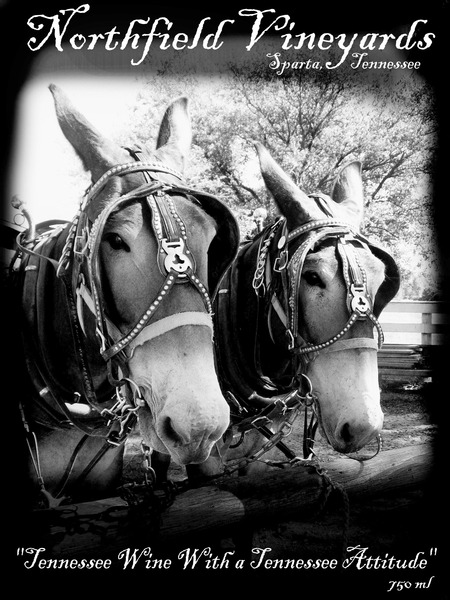 Northfield Vineyards is a family owned winery tucked back in the hills of White County, Tennessee. The farm on which the winery and vineyard sits has been in the Ray family since 1904 and proudly grows not only grapes but host the stars of Northfield Vineyard, Burt and Rube. Two Percheron bred draft mules who are the inspiration for the label and fun around the farm.

Wine Maker, Mark Ray states, " I want to cater to the southern tastes with our wines." Mark takes fruits like cranberries, blackberries, muscadines and rhubarb and turns them into great southern wines with robust flavor. Our wines are fruit forward instead of sugar forward which gives you the full fruit flavor . You will find a creation of dry's to sweet southern wines on our table for all palates.

We welcome everyone to come out and visit with us at the winery. Enjoy the beauty of our little southern country winery and take in the beauty of the grapevines and experience the uniqueness of our southern wines and southern charm.