Old Millington Winery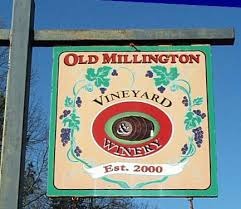 Established in 2000, we are a family-owned boutique-style winery nestled in the rolling hills of West Tennessee 14 miles north of downtown Memphis, near Millington. We offer award winning wines from dry to sweet, including our most popular Blackberry wine.

Please call the winery before placing an order as we are running low on shipping boxes! Our actual inventory is higher than the numbers showing in the "available inventory" (which we have set to show only 1 of each available.) We can add additional bottles on a case by case basis to allow you to order multiple bottles of one type, until we run out of shipping boxes! Thanks.