Winterset Cidery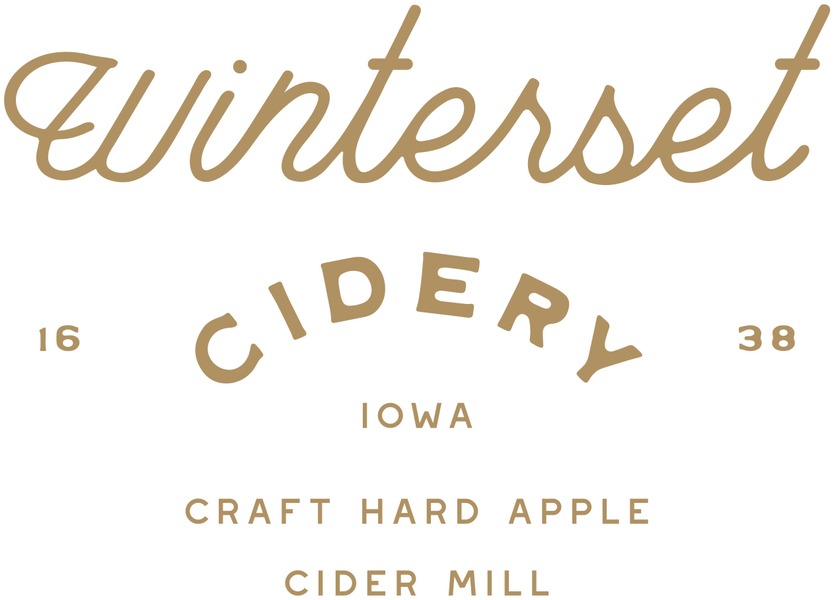 We make craft hard apple cider right here in Iowa. Our ciders rely only on the apples themselves; we do not add any sugar or water like many mass produced hard ciders, and our hard ciders taste crisp and fresh. In addition to our own orchard, we also source fruit from area orchards here in the Midwest. After fermentation our ciders are aged several months before we serve them to bring out the best flavors possible, never rushed or mass produced. When we do add other flavors, we use real, all natural ingredients, and we blend them on a small batch basis to better control the flavor of the cider. We never use artificial flavors or ingredients.

In our orchard we grow many, many different varieties of apples, including true "cider apples" that have more tannins and can be bitter sweet or sharp. When blended with other types of apples they produce a very special tasting hard cider.

Our hard cider is wholly dependent on the apples, so it is subject to seasonally shifting orchard blends. The cider we make in 2019, will not taste exactly like that made in 2018, or that to be made in 2020. However, there will be similarities in some flavors, particularly those with added fruit flavors or other ingredients.

We hope you enjoy a taste of the heartland!