Madison County Winery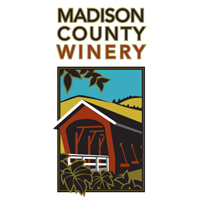 MADISON COUNTY WINERY is a native Iowa winery and vineyard located in Madison County just west of the town of St. Charles, Iowa. Madison County is home the world famous covered bridges and is also the birthplace of John Wayne. We can be found right in the heart of Iowa's most populous wine region. Our current selection of wines consists of whites, reds, and roses ranging from dry to semi-dry to semi-sweet and sweet.

Madison County Winery is Iowa's first native winery to also house a brewery (Twisted Vine Brewery) in the same facility. Twisted Vine is a small-batch craft brewery with a focus on unique, flavorful beers that are produced with quality ingredients and meticulous attention to detail.