Heagy Vineyards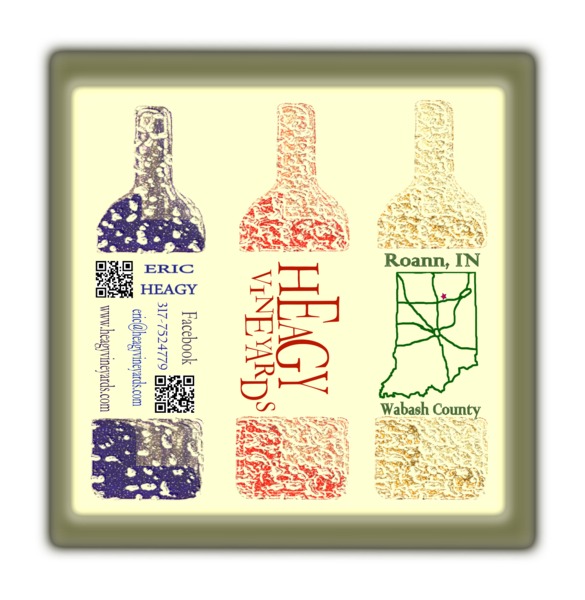 Heagy Vineyards is a family owned and operated winery and vineyard located in Roann, Wabash County, Indiana.

We prefer an 'old world' approach to wine style: making wine that reflects the soil and climate where it is grown. As a cool climate winery, we grow grapes that are suited to the Midwest's growing conditions.

From vine to bottle, Heagy Vineyards wines are the result of our family's commitment to making a unique local product.