French Lick Winery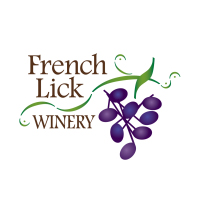 ***FOR A LIMITED TIME ONLY***
French Lick Winery misses you! We can still be a part of your life with a purchase through FrenchLickWinery.Com! Now, for a limited time, every order of 2-5 bottles are now 5% off! Our regular great discounts still apply right now too. Any order of 6-11 bottles is 10% off, 12-35 bottles is 15% off, and 36 or more bottles is 20% off! (Shipping and Packaging costs still apply) Be sure to check out our brand new Home Tasting Flights suited for all tastes! These Flights have been carefully selected to give you the perfect blend of flavors and variety you would expect from our tasting bar, from the comfort of home!

French Lick Winery Gift Cards are a great idea for you and your friends when you're able to get out and about again! Send some love to your favorite people and encourage them to come see us when French Lick Winery reopens our Vintage Café, tasting bar, and gift shop! French Lick Winery Gift Cards come through US Mail and they don't expire!

The roots of French Lick Winery are buried deep in southern Indiana. Our own eight-acre Heaven's View Vineyard is located in Martin County on farmland that has been owned by the Doty family for over 100 years. The building which currently houses the winery, café and gift shop is a portion of the former Kimball Piano factory in West Baden Springs.

French Lick Winery opened for business in 1995 in the Beechwood Mansion in French Lick, just down the road from its current location. In 2005 they opened French Lick Winery along with the Vintage Café and winery gift shop.